Has your flight been delayed, cancelled or overbooked?
We ensure a perfect settlement of your claim.
Has your flight been cancelled because of the Covid 19 virus? Read more about your rights.
If your flight has been cancelled due to the Covid 19 virus, you are entitled to the following: 
a. a rebooking of your flight under comparable transport conditions
     or
b. full refund of your ticket
These conditions are laid down in the European passenger rights regulation.
Voucher
At the beginning of the Coronacrisis, the government allowed airlines to offer a voucher, instead of a rebooking or refund your money. Offering a voucher is allowed as long as you agree. If you accept the voucher, have it checked for the snags.
Fairclaim has the expertise to assess the correctness of the offered voucher(s).
In the meanwhile you are not required to accept a voucher and you are entitled to a full refund. At your request we can reclaim the ticket price for you. We are happy to take the work off your hands for a reasonable fee. According the EU guidlines, airlines must refund the ticket price, not be confused with compensation for problem flights.
In case of further questions, feel free to contact us by telephone 06 – 55 828 321 or by email: info@fairclaim.nl.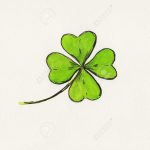 Did you have problems with your flight? Then you just found the right place  for assistance. You probably can claim compensation for the damage suffered, due to a delay, cancellation, denied boarding, involuntary degradation or a missed connection. We are happy to help you with this.
Millions* of airline passengers are entitled to compensation (*Schiphol has processed more than 20 million passengers in 2020). Your rights as a passenger are enshrined in the European Regulation 261/2004. Only 2% actually file a claim because there is still a lot of ignorance about passenger rights and any compensation. Did you know that you are already entitled to care and assistance in the event of a delay of two hours on all flights up to 1500 km? The compensations may consist of free meals and refreshments, overnight accommodation and related transfers, depending on the flight problem. The financial fees vary depending on, among other things, flight distance, from €250.00 to € 600.00. For example, you are already entitled to a fee of € 250.00 for a delay of 3 hours or more on a flight up to 1500 km and € 600.00 on a flight of more than 3500 km.
Of course we hope for you that your flight will go smoothly. However, if one of the above-mentioned flight problems applies to you, we are on standby to come up with a good solution for you. You can contact us without any obligation via email or phone. We work on a no cure no pay basis. So if we don't get a result, you won't be required to pay us.  For detailed information, please refer to the content of this site.
 Flight Problems? Let us know, it's worth it.
# millions of airline passengers #
OF THE TRAVELERS DID NOTHING AFTER FLIGHT PROBLEMS
Read our information about the fees.
Fairclaim, good service!
ACTUALLY CLAIMED A COMPENSATION
Problems with your flight? Please, let us know,
it`s worth it.
No plane? We claim!